Dean of the Honors College
Professor of Philosophy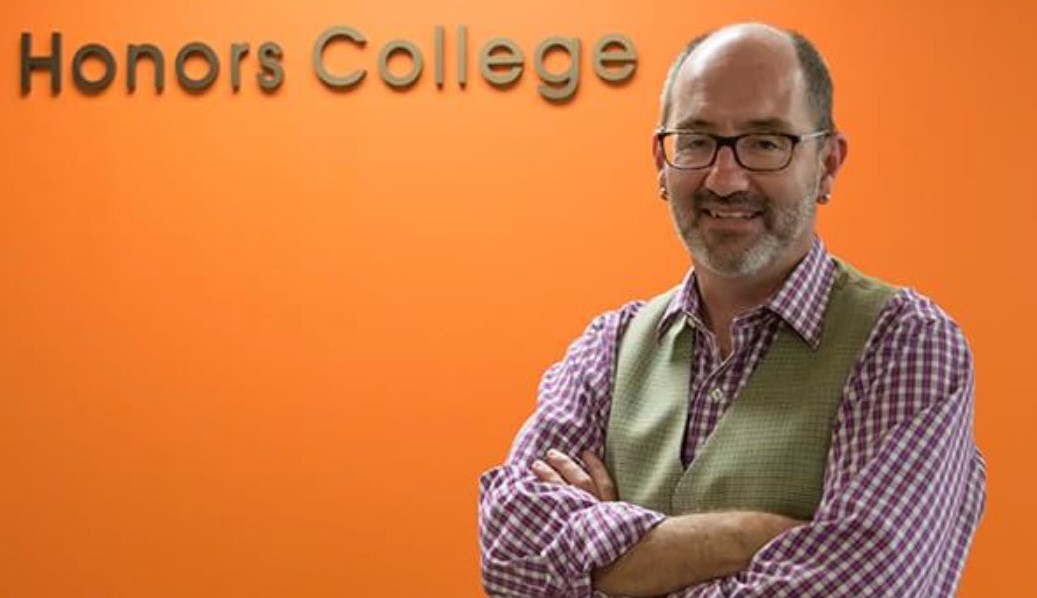 Email: sean.kelly@utsa.edu
Languages: English
Hi there! I am the Dean of the Honors College and a professor of philosophy. I have over 15 years of experience in honors education, and am most interested in programs that highlight experiential learning. I've really enjoyed working to create the Citymester program (go Elisa!), the highly successful Office of Nationally Competitive Awards and Fellowships (go Drew!), and Texas's most hands-on honors curriculum (go Academic Counseling Team!). I like to think of our Honors College as more similar to Athletics than any other unit (including other academic colleges) at UTSA. Our goal is to recruit talented students and coach them to successfully compete for nationally competitive jobs, graduate programs, and awards. Our goal is to help our students exceed all of their own expectations for themselves.
I am originally from Buffalo, NY, but have lived in Amarillo, TX and Fort Myers, FL. I graduated as a double major in Philosophy and English from the State University of New York at Geneseo and went on to earn my Master's in Philosophy and Ph.D. in Comparative Literature from Binghamton University's Philosophy, Literature and Theories of Criticism Program. I studied poststructuralist theory and am currently working on thinking through Leopold von Sacher-Masoch's potential contributions to rethinking the concept of "the animal."
My wife Jennifer is a physician assistant, and we have two daughters (Sophie and Lola), a son (Alex), two huge dogs (Bell and Allie), and C.J. (our cat, who is too unique to be simply identified as a cat).
Oh yes, I am a first generation college student and sent myself through college doing jobs like the following: counting medical supplies, working in a campus office, stripping and waxing hospital floors, acting as a skate guard, tour guiding at Niagara Falls, waiting tables, tending bars, packing chocolate, glazing hams, selling knives, unpacking trucks, coaching track, and being a porter, amongst others.
Engaged Living 
In college, I was a cross-country and track athlete. I ran steeplechase and other distance events. Since, I have run with a team from Fort Myers to Key West and back and taken honors students to train with Olympic athletes in Vermont. I still love to run, but I am really slow now. 
Cultural Exploration
I couldn't afford study abroad in college, so I decided to get a work permit (through B.U.N.A.C) to work in England. While there, I was a bartender and porter for the Royal Air Force Officers' Club (which is right across from Buckingham Palace!). That was life changing for me.
 Finally, I am a member of the Buffalo Bills Mafia. Go Bills!