Director of Academic Counseling in the Honors College and Assistant Professor of Practice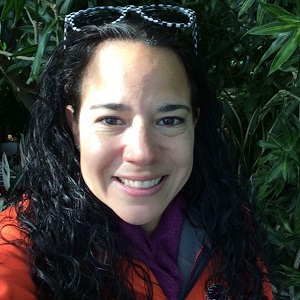 Email: alegra.lozano@utsa.edu
Office website: https://honors.utsa.edu/academics/counselors
I am the Director of Academic Counseling and a faculty member in the Honors College. I am also an Academic Counselor who works with our students to assist with the development of their academic, professional, and personal growth. In addition to advising students, I teach several courses for Honors, I am the Study Abroad Coordinator, and I supervise the Honors Peer Coach team.
Born and raised in San Antonio, I attended Clark High School and later UTSA where I received both my undergraduate and graduate degrees. I have Bachelor's degree in Psychology with a minor in Health, and a Master's degree is in Counseling, and completed post-bac work for a high school science teaching track. Being a life-long artist, I was interested in Art Therapy and focused my studies in the field. During my graduate school practicum, I interned with the Tomas Rivera Center, doing work in academic advising, mentoring, and student learning assistance. This is where I found my passion in working with college students. I am a rescue mom, mega Star Wars fan, avid reader, and love being outdoors. If you can't find me here, I'm either in the mountains, at the beach, or in Costa Rica!
Service
I have done a lot of work with dog rescue organizations (foster, educate, adoption events), and I support other organizations such as Sea Turtle, Inc. In the work that I do, I believe that education is the foundation for understanding the importance, ethics, and impact service and civic engagement provides. I also have two active & athletic teenage boys, whom I have spent countless hours assisting local teams and organizations (team mom, program administrative tasks, equipment drives, field duty and preparation, etc).
Engaged Living
I have been an artist my whole life, and even converted a room in my house into an art studio. I practice yoga several times a week, with Dr. Fleuriet, and go for regular walks outside…when it's not so hot! We have some amazing parks and trails in San Antonio.
I love working in the Honors College. We have fabulous students, faculty, and staff. We have a unique environment and community, and we provide amazing experiences and opportunities for our students! What I love best is the a-ha! moment. Through teaching and advising, I get to work with students to help them see their potential and make the connections between their academic work, their passions, and their future goals.