Peer Coach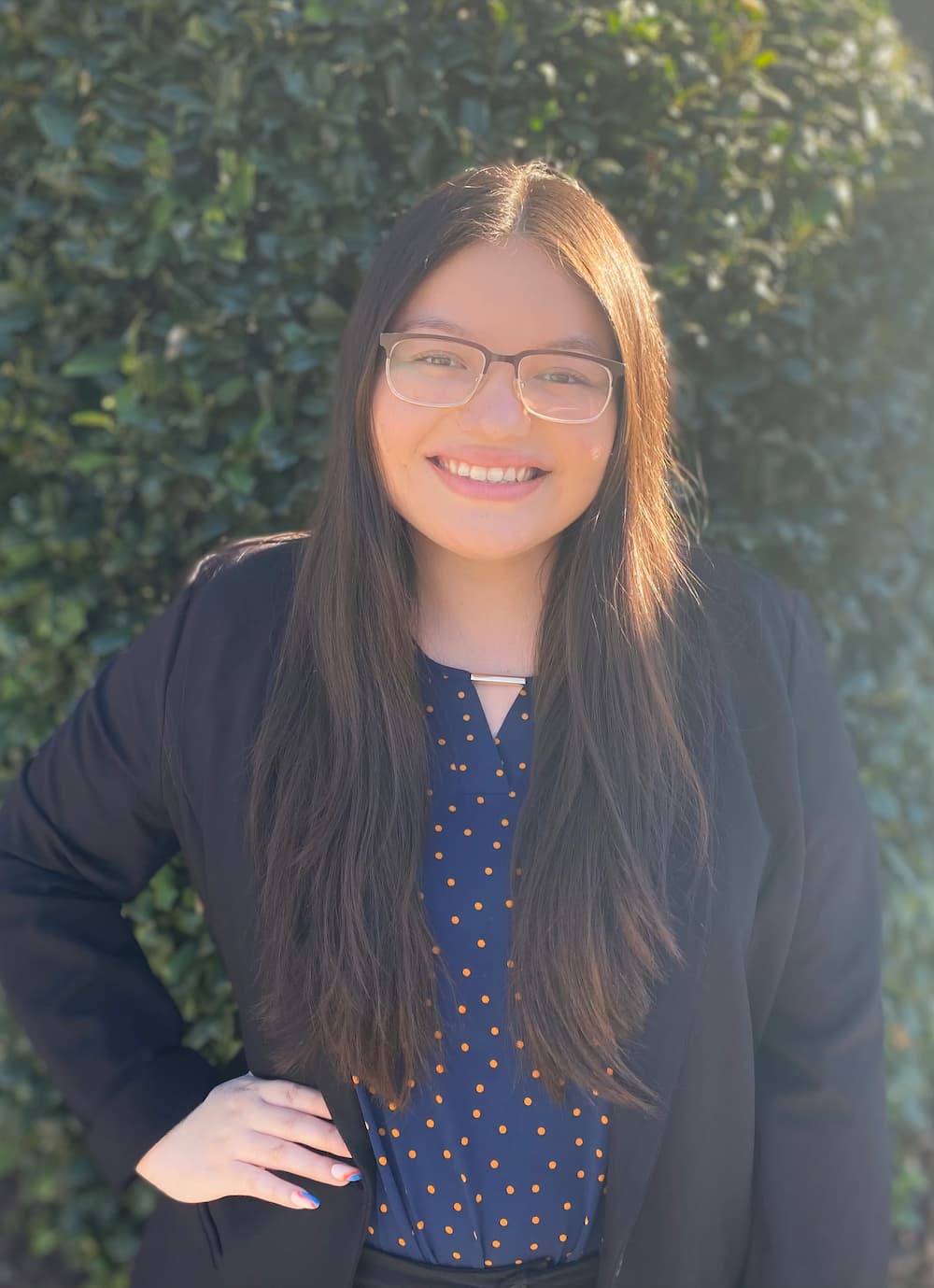 Email: bianca.diaz@utsa.edu
Office Hours on Mondays and Tuesdays: 10-11: Connect via Zoom.
Hello everyone! I am a Junior studying Marketing with a passion for helping others that are under resourced. My career goal is to work for a large marketing firm or retail corporation. Although, my personal goal is to use my major to teach children the importance of education and guide adults who aspire to enter the business world. Growing up, I saw so many people give up their dreams because they did not have the proper resources nor guidance. I want to use the tools I gain throughout my UTSA and life experiences to make sure I can help others meet their goals fully equipped.
I was born in Harlingen, TX, but have spent most of my life in San Antonio. I love traveling and seeing new places. Additionally, I am a huge San Antonio Spurs fan and enjoy reading, baking, and listening to music (I'll take any music recommendations!)
As a Peer Coach for the Honors College, my goal is to guide every student through their UTSA journey from helping them find an experience that fits their interests perfectly to encouraging them to take on a new, yet exciting, activity. I am here to help students find their place in the Honors College and can provide any advice they may need!
Extra Curricular Activities:
Phi Sigma Pi National Honor Fraternity, Global Business Brigades, Catholic Charities of San Antonio
Experiences:
Service: During the summer of 2020 I helped create a podcast for Prospera Housing Community Services with other Honors students. We conducted interviews to break the stigma of public housing residents and help share stories of those who are so often silenced. It was a great way to help the community during a time where everyone was so separated with the outbreak of COVID-19.
First-Year Experience: As a freshman I joined a class entitled "Global Commerce and Human Mobility." We learned about the relationship between international migration and human development (as the course is now entitled). It was an amazing experience to get to learn more about U.S. immigration and the impact of immigration from a global scale. We even got the opportunity to chat with a refugee from Myanmar and learn about ways we can help other refugees in San Antonio.