Academic Counselor and Faculty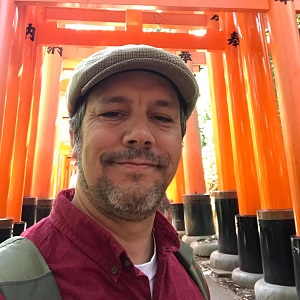 Email: brent.floyd@utsa.edu
In addition to teaching, I provide academic counseling to Honors College students in hopes of assisting them to become the best version of themselves!
After a tour in the navy, I enrolled at UTSA as a double-major/double-minor in Political Science and Sociology with minors in African-American and Legal studies and graduated from the Honors college in 2005. In 2007, I graduated with a Master's in Political Science and worked as a researcher before returning to teach as an adjunct in 2010.
I am responsible for the Intellectual Achievement area of the SPICES categories: my goal is to assist students in gaining the experiences within their chosen fields to become the leaders in those disciplines for the decades to come. I also assist a caseload of students, which includes majors from the College of Liberal and Fine Arts as well as the College of Science (first-year biology majors).
What I like most about working for the Honors College is the feeling that we're family, whether everything is going well or we are facing challenges, we have the ability - and desire - to work toward the common goal that is seeing our students reach their goals. The Honors College, for me, is where a simplistic sense of basic obligation gives way to deep desire to see our students, administrators, faculty, staff, and are able to thrive and be the collective representation of the best that a college has to offer.