Program Manager, Recruitment and Retention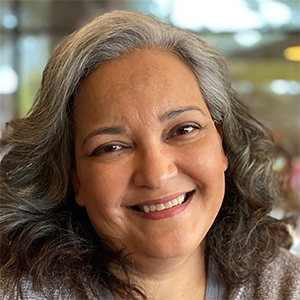 Email: debra.nelson@utsa.edu
Phone: (210) 458-4106
I serve as a Program Manager for Honors College, focusing on recruiting and retaining first-year students. My role is to ensure that students interested in joining Honors College will be effectively onboarded and, once on campus, successful in their personal development as Honors College students. I work within the department of Enrollment Management and Student Life in Honors College; however, I collaborate with various departments within UTSA like Financial Aid and Student Affairs.
I completed my Bachelor of Arts degree in Elementary Education and my Master of Education degree in Educational Leadership and Policy Studies in Higher Education. Through my educational experiences, I have learned the value of leadership, empathy, adaptability, and reliability for the students I serve.
Service
My goal is to be of service to the students I serve on campus by being available at specific Honors events throughout the year. I will also continue hosting Delta Pet Partners of San Antonio, a collaboration I began through my master's internship, where therapy pets are brought onto campus for our students to enjoy during high-stress times of the year.
Intellectual Achievement
I have enjoyed working as an administrative assistant in higher education since 2018 and am thrilled to continue my work as a program manager. My passion involves understanding how to build an impactful community of learners where everyone feels a sense of belonging towards the university, their cohort, and the Honors College. I aim to share how this specific time in their lives should be dedicated to reflection and growth.
Research
I want to continue my research in the area of a sense of belonging for first-year college students. Studies show how the first year is a volatile time for students, so I aim to continue researching best practices within higher education institutions.