Associate Professor of Instruction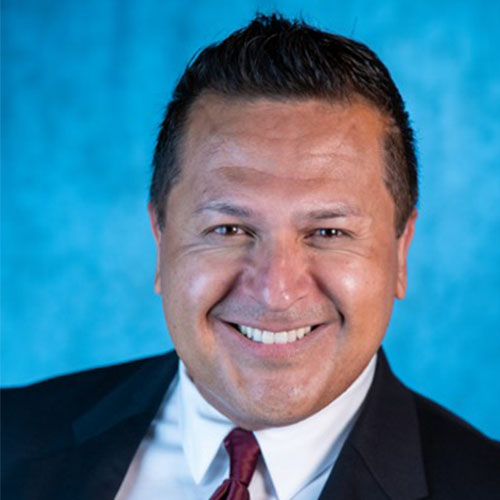 Email:  hector.hernandez@utsa.edu
Phone:  (210) 458-5661
Languages: English, Spanish and some French
Dr. Eddie Hernandez is an Associate Professor of Instruction in Human Anatomy and Physiology in the Department of Integrative Biology and coordinator of the Human Anatomy and Physiology II labs. He serves as the Undergraduate Advisor of Record (UGAR). He is also a faculty member for the Honors College, where he teaches Gross Anatomy and a Professional Development course called, The Anatomy of the Future Doctor.
Dr. Hernandez is a first-generation student, and although both his parents never attended college, they always inculcated in him the importance of earning an education. Dr. Hernandez earned a Bachelors degree in Biomedical Science from Texas A&M University in College Station, a Masters degree in Biology with an emphasis in Anatomy and Physiology from The University of Texas at San Antonio, and a Ph.D. in Clinical Epidemiology and Public Health from Walden University in Minnesota. Dr. H has publications in The Journal of Molecular Histology and Medical Physiology, Journal of Natural Sciences, The American International Journal of Biology, and The Journal of Current Research in Diabetes and Obesity
Dr. Hernandez's lab is currently conducting research in Anatomy and Physiology with a team of undergraduate students. He has a passion for working with young minds, eager to gain research experience. His students have showcased their research at the UTSA Undergraduate Research Symposiums and the Human Anatomy and Physiology Society (HAPS) conferences across the United States.
Dr. Hernandez has served as the faculty advisor for the Premedical Society and works closely with premedical and predental students at UTSA to assist them through the intricacies of the application process. He actively serves as a mentor for PreMedical and PreDental students at UTSA and has been a recurring guest speaker for numerous pre-health organizations on campus. Furthermore, he serves as a committee member for the Health Professions Office (HPO) to help craft committee letters for pre-health professions students. Other committees Dr. H serves on include the College of Sciences Awards Committee, the Student Mentoring Committee, and the HAPS Human Cadaver Committee. He also was appointed to serve on the board of Cast Med High School in San Antonio, TX. He was also appointed to serve as the College of Sciences University Champion, where he serves as the liaison between the Department of Integrative Biology and Academic Innovations.
It is Dr. Hernandez's philosophy that teaching is one-fourth preparation and three-fourths theatrics. He firmly believes that incorporating humor, anecdotes, storytelling, with some real-world examples from his phlebotomy, surgical, obstetrical, hemodialysis, and emergency care experiences in his lectures, allows for a more memorable and life-altering learning experience.
Over the course of his 22-year college teaching career, Dr. H believes it is essential to foster a tenacious rapport with current students and maintain that rapport with students that have graduated. This, in his view, will create not only an open and respectful classroom environment for current students, but also build a network of strong, knowledgeable, and skillful healthcare providers across the United States.
On his free time, Dr. H can be found playing the saxophone, cultivating exotic Hawaiian plumerias, eating a succulent #2 combo at Whataburger, (whatasized, of course), walking his three Shelties in the park, reading current scientific journals in Anatomy and Physiology, experiencing new attractions at Disney World and Universal Studios, and traveling across the United States.
Birds up!