Lecturer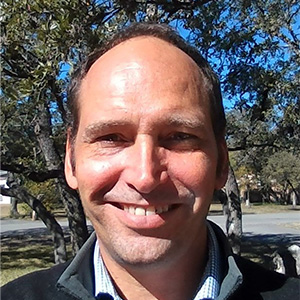 Email: eliot.howard@utsa.edu
Phone: (210) 458-8243
I serve as the Director of Leadership and Volunteer Services for UTSA Student Affairs. I am also a Lecturer for the Honors College on study away courses including "Intentional and Sustainable Living in Costa Rica" and "Trailblazing the National Parks."
I graduated with a B.S. in Botany from Cornell University and an M.A. in Educational Leadership and Policy Studies from the University of Northern Colorado.
ENGAGED LIVING
Beginning in college and through my 20s and 30s, I have been been a dedicated outdoorsperson with an interest in sharing my skillsets for self-reliance and enterprising adventurousness. I have explored many hundreds of miles through wild spaces with curiosity and reverence, traveling by trail, river canyon and ridgeline. My travels have taken me throughout the Americas, Europe and Africa, climbing big walls, desert towers, and alpine spires; kayaking remote rivers, waterfalls, and ocean swells; walking, cycling and hitchhiking dirt roads.
SERVICE
Adulthood has meant considering my life, interests and abilities, and asking Perceval's question of Whom does it serve? The Arthurian Grail legend has it that without this question, one's attainments are fleeting. This has meant imagining and working toward opportunities for service to others with what I have to offer.
My professional focus is on student leadership development through cooperative group experience with a sense of adventure – helping students envision and enact change with renewed compassion, excitement and expanded sense of possibility. My team and I within Leadership and Volunteer Services support students to lead with confidence, serve with integrity, and inspire others to make a positive impact. My perspectives on student leadership development emerged from a background in experiential education, informed by David Kolb's Experiential Learning Theory. I also very much appreciate and incorporate the framework of the Social Change Model developed Helen and Alexander Astin, which empowers emerging leaders to facilitate positive social change in their communities.
Some of my favorite work for the past decade has been developing curriculum and co-leading UTSA's five day Civil Rights and Social Justice Experience, which journeys by bus on the very roads traveled by the Freedom Riders to landmarks of the civil rights movement in Louisiana, Mississippi and Alabama and explores positive change-making through the stories of the leaders involved. Although the many hours on that bus trip feel a little but longer each year, I always appreciate the transformative learning which happens in that sort of immersive group experience.