Student Development Specialist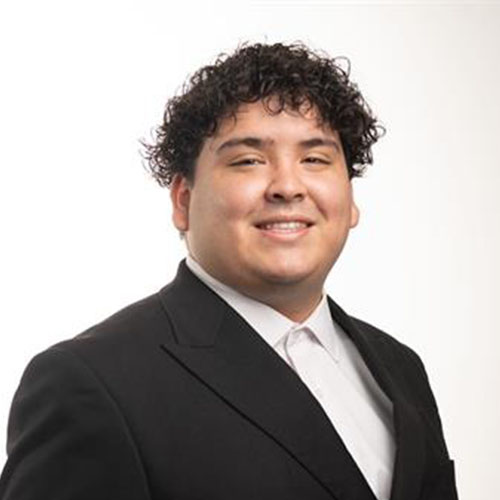 Email: fernando.cordova@utsa.edu
Languages: English & Spanish
I serve as a Student Development Specialist within the Honors College. I assist, facilitate, and execute day executes day-to-day operations and carries out programming including recruitment, selection, mentoring and logistical support for students in Honors College Special Programs including Terry Scholars, Top Scholars, Citymester, Archer Fellowship, Legislative Scholars, and others.
Originally from Moreno Valley, California, I moved to San Antonio in the first grade. I attended and graduated from John Paul Stevens High School. After high school, I started my college career at Northwest Vista College. Within two years, I was able to receive my Associate of Arts in Teaching and was awarded the Terry Scholarship at UTSA. With the Terry Scholarship I was able to transfer to the University of Texas at San Antonio, where I majored in Interdisciplinary Studies and minored in Latin American Studies. I graduated the University of Texas at San Antonio with a Bachelor of Interdisciplinary Studies in May 2022. In my free time I enjoy hanging out with my Roadrunner Alumni fiancé, Shirlyn Davenport, my dog bean, and my friends, along with swimming, listening to music, and writing poems
Service
Service is a big part of who I am. As a Terry Scholar I held positions where I was able to give back and impact both the San Antonio and UTSA communities. In the 2021-2022 school year I was able to help facilitate the accumulation of 1,500+ service hours, a record-breaking accomplishment for the organization, and facilitate donation drives where we raised a total of 1,220 items to give back to the community. During my free time, I enjoy volunteering my time to the San Antonio Food Bank & other organizations around San Antonio.
Cultural Exploration
As an Ecuadorian American, I have had the privilege to travel to Ecuador and encounter new people and experiencing a different way of life that I was used to. I take every opportunity to travel to explore new places. During my undergrad, I was working to becoming a teacher. I learned that that we all come different backgrounds and it is important to embrace identities so that we can learn from one another.
My favorite thing about working in the Honors College is working with students and helping them with their development and academic journeys.