Peer Coach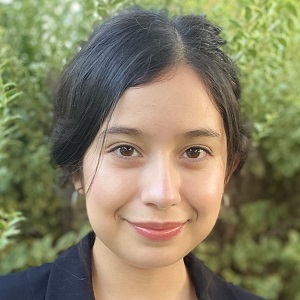 Available Wednesday and Friday from 11:00 am-12:00: https://utsa.zoom.us/my/katherinesoto
You can also reach me at katherine.soto2@utsa.edu to set an appointment (make sure the Subject Line is "First Name Last Name, PC Appointment Request")!
Languages: English, Español
I was born in Los Angeles, but I mostly grew up here in San Antonio, Texas! I am a fourth-year pre-medical student at UTSA double majoring in Biology and Public Health. My passions include working with underserved communities in medicine and promoting health. I am a certified Texas Department of State Health Services Community Health Worker, and I enjoy volunteering at the Corazon Clinic and San Antonio State Hospital. Last semester, I served as a Peer Educator for UTSA Student Health Services to develop health education activities and materials to promote healthy living on campus. Other roles I engage in at UTSA include Event Coordinator for the Women in Science Society and Lead Treasurer for the annual St. Baldrick's Day fundraiser. Last year, we were able to raise over $5,000 for children's cancer research! I am also an active member of the Global Brigades Medical & Dental chapter and Chi Alpha Christian Fellowship. Some of my hobbies are baking, learning Italian, and traveling. Fun fact: my top bucket list item is to visit all seven continents!
Service
In Summer 2020, I volunteered as an ESL teacher with a local church program. I virtually taught a small group of about five to six students, represented by countries all over the world! From being able to communicate with their child's school teacher to finding a job in the U.S, students had a wide range of motivations for learning English. It was a unique and incredibly rewarding experience to form bonds with the students and teach them a skill that would serve as an asset toward achieving their personal goals.