Program Director of Literature and Philosophy Circle / Lecturer of Philosophy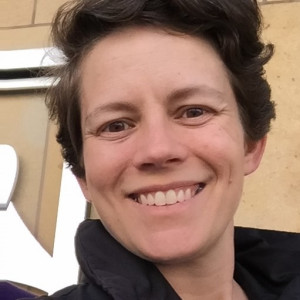 Mel Webb is a theological social ethicist whose work is broadly concerned with political, theological, and philosophical constructs of flourishing societies, and the diverse ways that members of those societies are expected and enabled to foster mutual well-being. They study Augustine and Augustinianisms, moral psychology, and pastoral responses to sexual and state violence. Mel has over a dozen years of teaching experience in prisons, seminaries, universities, and online classrooms and they pursue collaborative research opportunities with scholars across several different disciplines, including religious studies, political theory, cognitive psychology, sociology, and educational theory. At the University of Texas at San Antonio, Mel is Research Associate & Lecturer in the Department of Philosophy and Classics and Lecturer with the Honors College and the Center for Civic Engagement. 

In spring 2019, Mel launched the UTSA Philosophy and Literature Circle at Dominguez State Jail. The UTSA Philosophy and Literature Circle advances UTSA's mission of providing access to educational excellence and preparing leaders for the global environment by fostering a collaborative learning community in which incarcerated scholars and UTSA undergraduates reflect on philosophical and literary texts as well as their own life experiences by asking, What does it mean to be human? – What is the good life? – and, How can I best contribute to the flourishing of my community? They are the recipient of the 2020 President's Distinguished Excellence in Community Engagement Award (Non-Tenure-Track).