Department Fiscal Specialist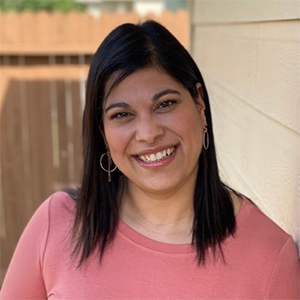 Email: stacie.garza@utsa.edu
Languages: English, Español
I am the Department Fiscal Specialist. I am responsible for performing and overseeing fiscal, grant and accounting related matters. I also work with students to find financial opportunities to pay for tuition and experiences related to their SPICES while in the Honors College. Outside the Honors College, I currently accepted a position to be the Advisor for the International Student Association. ISA's mission is to offer international students at UTSA access to robust social support, scholarships, and career opportunities.
Born and raised in Corpus Christi, Texas, my husband and I moved here to San Antonio 14 years ago and have never looked back (just to visit family). While attending UIW, I received my BA in Business Administration with a focus on Marketing. I am currently enrolled in the Masters program here at UTSA pursuing my degree in Higher Education. When I first moved to San Antonio in 2006, I was employed at UTSA in the Financial Service Department. After 8 years, I left the workforce to start a family and stay at home to raise our now two beautiful children. After 6 years of being a stay-at-home Mom, I applied just this Fall 2019 to the Honors College and was hired. In the short amount of time in the Honors College, I have learned so much about the department and about myself. I look forward to expanding my role and providing more financial opportunities for students as they work to complete their degree.
Service
While attending UIW, I participated in the "Brown Bag Challenge". Every holiday, a student would design, develop and execute an event using a brown bag. I created a survival kit that included lunch for the homeless. I contacted local businesses to donate the supplies, I had family, friends and students design each individual brown bag with art and uplifting messages and we delivered the bags to the homeless. After graduation, my family and I continue this tradition every year during Christmas.
Skill Development
Before getting married, my husband and I took a yearlong culinary course. This brought us closer together and it definitely helped for us to have some good dinner meals as well. We learned everything from how to cut a tomato, how to cook chicken without drying out and what wines to pair with your meals.
I enjoy working in the Honors College because I can work directly with students. My position also allows me to work as a liaison with my departments within UTSA. But what my ultimate favorite part about working with the Honors College is the faculty and staff. For the first time I enjoy going to work every day and work with amazing people who inspire me and encourage me to do even more.