Senior Lecturer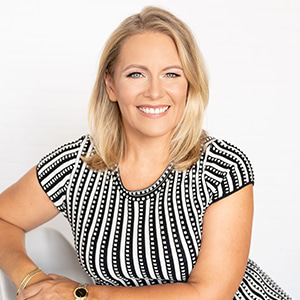 Email:  tara.schwegler@utsa.edu
Website: https://www.taraschwegler.com
Languages: English, Spanish
I am a Senior Lecturer in the Honors College. Over the past five years, I have taught classes on a wide variety of topics, from women's leadership to design thinking to the anthropology of food. Regardless of the topic, my aim is to encourage students to think differently about the world around them.
I have a BA in Economics and an MA in the Social Sciences, both from the University of Chicago. Like many econ majors, I planned to go to graduate school in economics. The only problem was that I was more interested in the political life of economic ideas (how they are used in policymaking) than I was in the ideas themselves, so instead, I enrolled in the PhD program in Anthropology at the University of Chicago, where I conducted dissertation research on how economic ideas are used in the policymaking process in Mexico. For my dissertation research, I spent one year in Mexico City, working alongside government officials, many of whom had PhDs in economics, to understand how economic ideas are woven into policy.
After completing my PhD, I was a Collegiate Assistant Professor at the University of Chicago, where I taught courses on social theory, political theory, and political anthropology. A family move brought me to San Antonio in 2007, and after commuting to Chicago for two years, I accepted a job as a qualitative researcher at USAA, a Fortune 200 financial services company. In that role, I had an opportunity to apply my research skills to the private sector to help identify new opportunities to serve USAA's members.
In 2014, I co-founded RedSquared Consulting with Jenia Espe with a simple mission: to inspire businesses tom become more human through customer understanding and empathy. Since its founding, we have helped over 25 companies and non-profits across the country use customer research to understand their customers' needs and develop compelling customer journeys. In 2020, RedSquared Consulting was awarded a CivTech Fellowship with the City of San Antonio to develop the OneCity app for San Antonio residents.
I am passionate about women's leadership and recently completed a book manuscript titled, Set Up: Why Women Lean Back and What We Can Do About It. The book identifies outdated assumptions about work and productivity that continue to fuel ongoing career and pay disparities between men and women and what we can do to change them.
What I love most about the Honors College at UTSA is the spirit of innovation. Everyone, from the students to the faculty to the administration, is constantly looking forward and thinking about how to do things better, which makes it an exciting place at which to teach and to learn.