Senior Undergraduate Admissions Counselor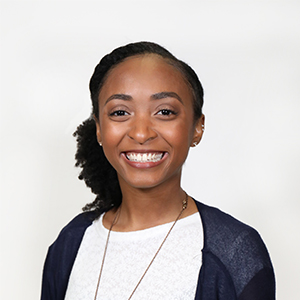 Email:  victorias@utsa.edu
Website: https://future.utsa.edu/counselors/victoria/
I am the UTSA Admissions Counselor for both the Honors College and out-of-state first-time students. I assist students with their admission into UTSA and into the Honors College, by providing admission status updates and answering questions to help students make UTSA their new home. I also provide presentations to high school juniors and seniors, and collaborate with high school counselors to best serve our students.
Originally from Mesquite, Texas, I received a BBA in Marketing from Texas State University. After discovering my passion for higher education and assisting students, I moved to San Antonio to join the recruitment team here at UTSA. In my free time I enjoy baking, hanging out with my dog, taking dance classes, and spending time with close friends and family.
Cultural Exploration
I have always loved the idea of visiting new places to experience a culture different than my own. When I travel, I try to find activities or restaurants that represent the culture of whichever location I am in. During my undergrad, I enjoyed being able to attend different cultural events hosted on campus and learning from students of different backgrounds, cultures, and religions. Also, one of my favorite courses in college was World Religions. Participating in all of these gave me a fresh perspective, allowed me to make deeper connections with others, and helped me to see the world in a way that I have never seen it before.
Engaged Living
I have many hobbies and passions outside of my career, so I value taking time out to develop myself in each area to the best of my ability. This includes setting aside time in my schedule to do the things I love, and planning out "me-time". I am also a firm believer that life is not meant to be done alone. I have always valued finding community in everything that I do, whether that be through taking dance classes, at my local church, or finding trusted mentors.
Favorite thing about working in the Honors College: It is a wonderful privilege to assist students who are driven and passionate about their education! Hearing about students' excitement to join the Honors College makes my heart happy.