Experience Approval Process
There are three ways students can meet requirements for most categories of Experiences:
Honors College coursework
Honors College special programs and guided experiences  
Outside of the classroom activities completed by the student (proces path below):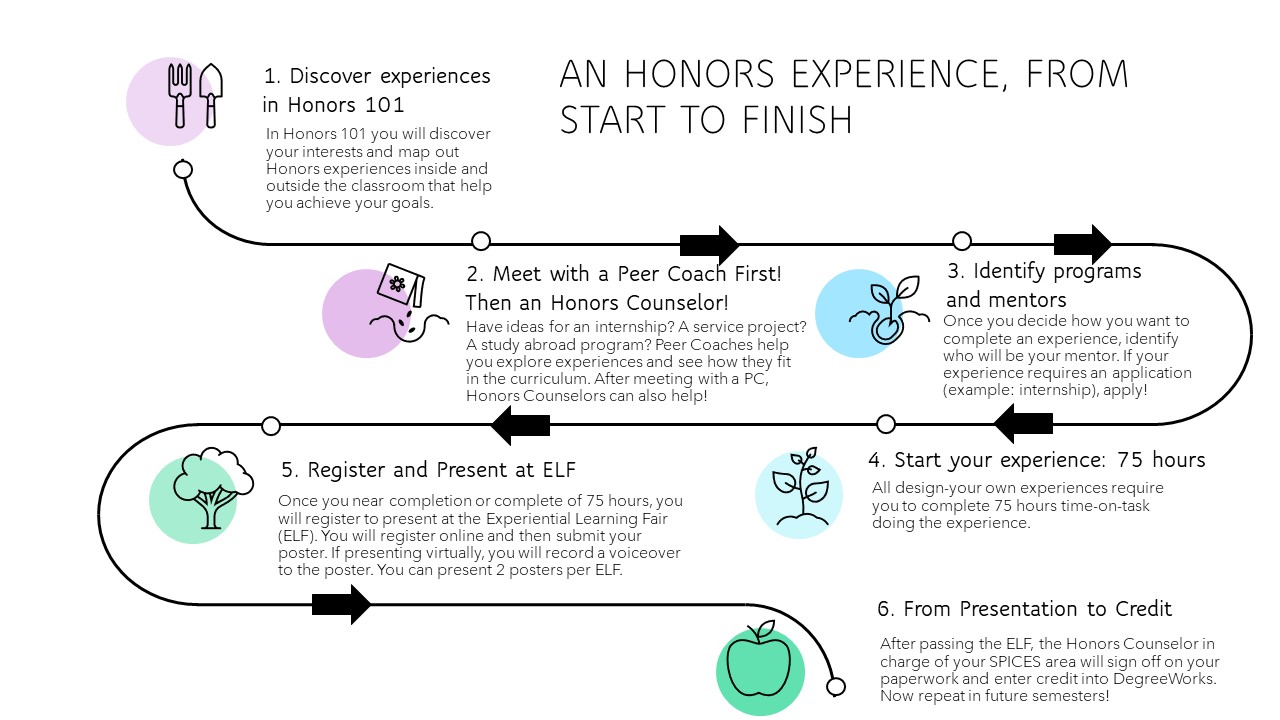 As a reminder, the minimum requirements for non-Honors activities to be approved as an Experience are:
You must have been an accepted college student during the non-Honors activity. This means you were either registered or the activity/project occurred during a summer when you were classified or accepted as a college student (not dual credit) at UTSA or another higher education institution.
The activity or project must have occurred within 12 months of the request for Honors College approval.
For each request, at least 75 hours in direct work on the activity or project must be guided and documented by an external mentor approved by your Honors Academic Counselor.
For experiences that are non-coursework based, you must participate in the Honors College Experiential Learning Fair (ELF) in either the Spring and Fall semesters, and the Experiential Learning Fair poster must earn an 80% or higher by judges. 
Detailed Information on Requirements