Honors Residential College
There are plenty of perks to living on campus: friendships, simplicity, convenience and academic success, to name a few. As a first-year freshman in the UTSA Honors College, you will live and study with other Honors students in a supportive, close-knit community designed to help you succeed.
Accepted future Roadrunners are encouraged to apply for housing in Guadalupe Hall as soon as they have decided to attend UTSA. Once space in Guadalupe is filled, admission for first-year, freshmen into the Honors College will be closed.
All aspects of our Honors College, including double occupancy housing, is modeled after elite, small colleges, and peer-model honors colleges. We looked at research, data, and surveyed current and new students. 
Having a roommate fosters and develops a number of skills such as strong communication, time management, conflict resolution, adaptability, and empathy, just to name a few. It also helps prevent students from isolation and loneliness, which can lead to depression or lack of motivation. Living on campus with roommates helps foster a sense of social and academic belonging; both of which are Pillars of Student Success established by the UT System. Research shows that students with roommates have an overall less stressful, more positive experience leading to better academic performance during their first year.
Honors housing provides:
A residential experience that fosters personal growth, meaningful engagement and life-long friendships
A supportive community of unique, academically motivated and high-achieving peers
Easy access to your classes, labs, academic coaches, student services, sports and recreation facilities, food, and many signature UTSA events
The convenience of not having to commute daily
Fully furnished rooms and common areas
Simple, flexible leasing with built-in utilities, cable, internet and 24/7 access to laundry facilities and maintenance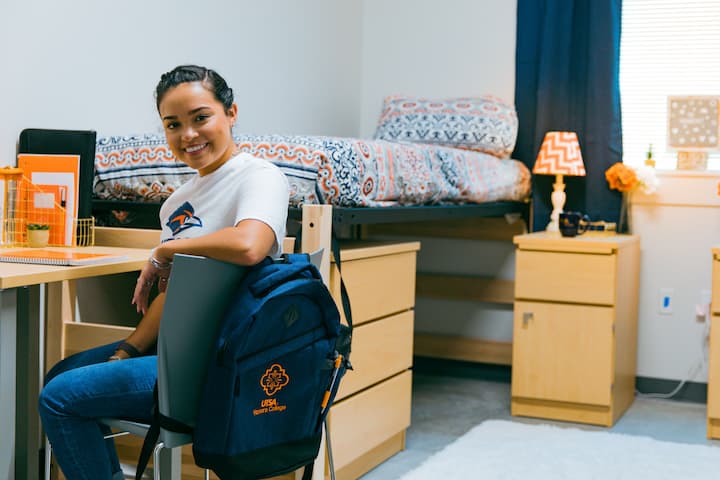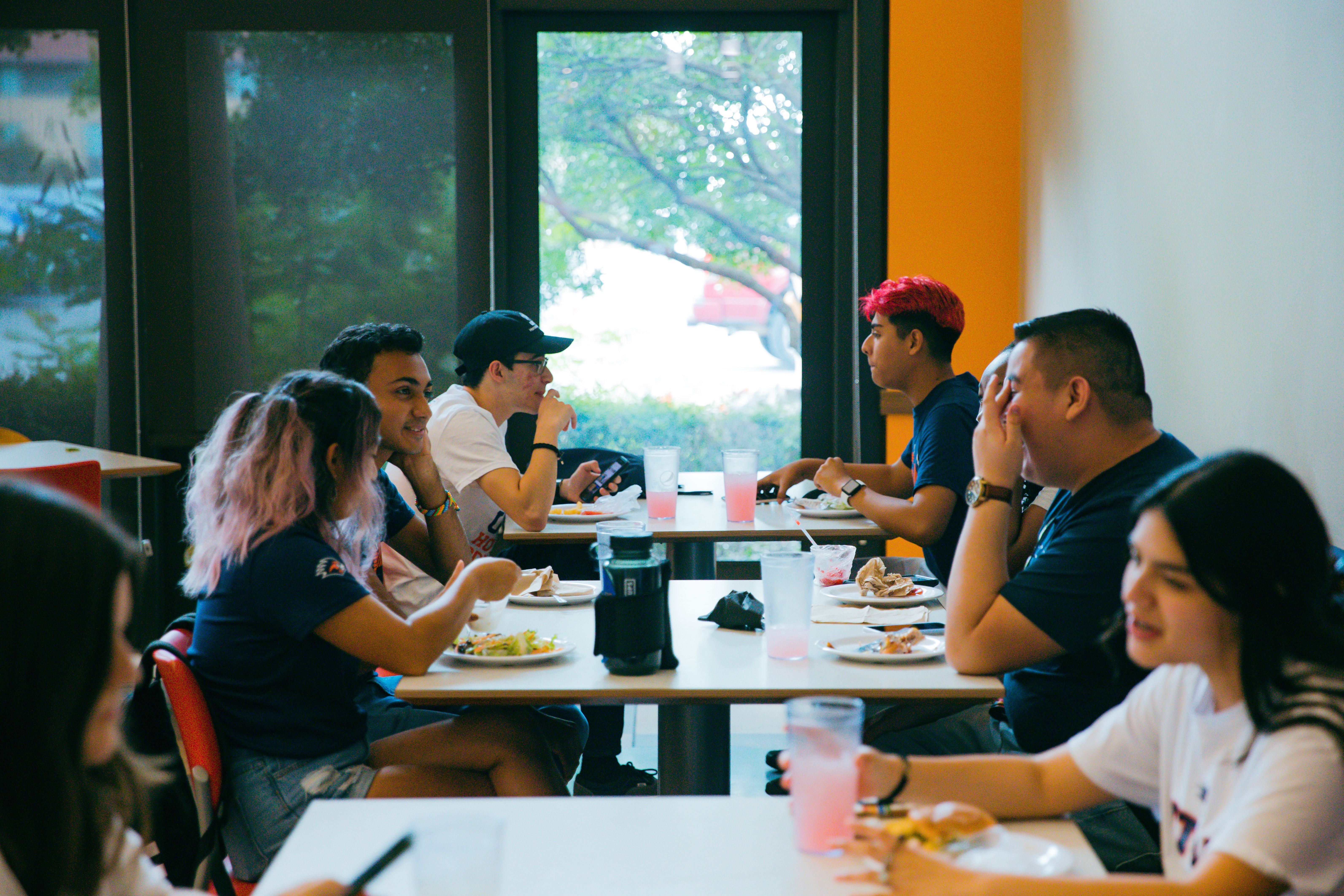 Living and learning together is an important part of The Honors Experience at UTSA
The Honors College is home to the brightest, most academically driven students at UTSA. They are quirky, compassionate, generous, wicked smart, and they are going to change the world. And guess what? Students like that can be pretty hard on themselves, which is precisely why being surrounded by people who understand what you're going through and how you're feeling is so important. We also have some pretty awesome events and activities to get involved in – sometimes to just de-stress, sometimes to help unlock your potential.
On average, students who live on campus their first year are more likely return for their second year and graduate in four years.