Office of Nationally Competitive Awards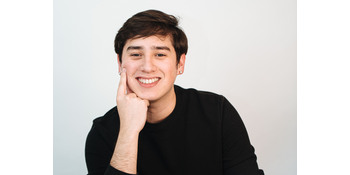 UTSA Physics Major wins Hispanic-Serving Institution Scholarship to study Russian at Middlebury Language School
Record 17 UTSA students named Gilman Scholars by US Department of State to study abroad; Eight from the Honors College
Who we are
UTSA's Office of Nationally Competitive Awards supports students throughout their undergraduate and graduate university careers, helping students develop not only as strong candidates, but as well-rounded people, so that they can pursue amazing academic and career opportunities worldwide.
What are National Awards?
National awards are funded independently of UTSA. They are awards that help students fund study abroad, conduct research, do service learning projects, or fund graduate study. Many awards are located internationally, presenting great opportunities for students to explore their place in the world and how they can play a role in our global community. From small international travel grants to fully-funded graduate fellowships, the Office of Nationally Competitive Awards envisions these awards as a series of pathways that guide students toward great achievements. Click to view different award types and opportunities.
How do we help students?
We empower students of all backgrounds to step out into the national arena and apply for prestigious awards such as the Rhodes, Marshall, Mitchell, Fulbright, and NSF awards, which facilitate graduate study across disciplines. We also work with undergraduate students at the earliest stages in their academic careers to secure national scholarships that help fund their undergraduate tuition, study abroad opportunities, and summer research initiatives.
The Office of Nationally Competitive Awards provides services such as:
Information sessions on different awards
Workshops on writing compelling application essays 
Application review
Organizing mock interviews 
Providing an endorsement for awards that require campus nomination
Where are we located? 
Housed in the Honors College, we serve all UTSA undergraduate, graduate, and professional students. Our office is located in the Graduate School and Research Building, Room 2.210C16. For more information, contact Andrew.Chapman2@utsa.edu.