Current and recent UTSA students can schedule an advising appointment by contacting Andrew Chapman, Director of Nationally Competitive Awards. Before reacing out, please consult our Awards section to see which opportunities you may be interested in applying to. When emailing, it is useful to give us a short background of your class year and major, what your future goals are at UTSA and beyond, and to also attach a resume (encouraged, but not required). 
Andrew Chapman, Director of Nationally Competitive Awards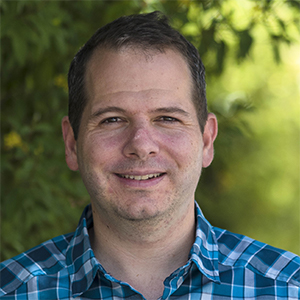 Email: andrew.chapman2@utsa.edu
Languages: English, русский язык
I work with students throughout their undergraduate and graduate university careers, advising them on how to apply to nationally competitive awards and develop as strong candidates. Some of the awards I advise students toward are the Gilman Scholarship for Study Abroad, the Critical Language Scholarship, the Goldwater Scholarship for students doing research in STEM, and the Truman Scholarship for students pursuing careers in public service. I also work with students applying to awards that fund graduate school such as the Fulbright Student Program, the NSF Graduate Research Fellowship, and the Marshall, Mitchell and Rhodes scholarships.
In addition to working with students on national awards, I also direct the Russian program in the Department of Modern Languages and Literatures and teach two courses per semester in Russian language and culture. 
I'm excited to work with all UTSA students to apply to national awards, whether you are a undergraduate or graduate student. Don't hesitate to reach out, even if you don't quite know where to start or are unsure if you would be competitive. While some awards are prestigious, there are many that students can apply to in their first year at UTSA, and the benefits of applying are endless.